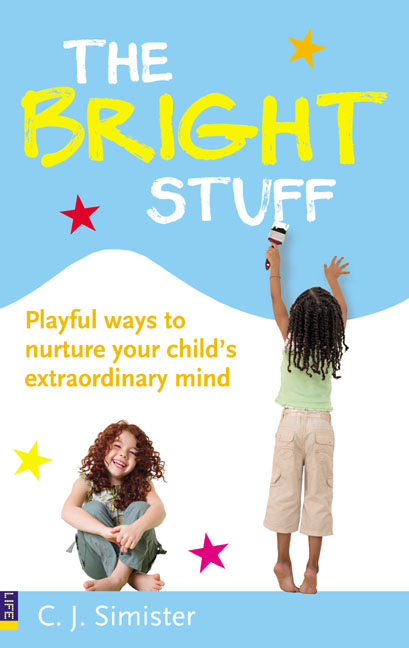 I read an article about this fantastic book and decided to get it straight away.
Children will learn lots of things at school (that is for sure), but there are many other vital things which are essential to your child's future.
In
The Bright Stuff
, the author (leading child education expert C J Simister), offers you diverse ideas, games and fun activities that you can use to preserve, nurture and enhance your child's potential and also to help them to develop skills such as curiosity, independent thinking, perseverance, determination, individuality and willingness to weigh up risks and solve problems.
The games and activities are very easy to do at home (or pretty much everywhere) and you don't need to prepare anything in advance (that is a huge plus, time is precious for some of us!). The games in general are more suitable for children over 4 years old, however there are many others which you can try with younger children (my son is only 3 and I can't wait to try a few with him).
Is it worth getting it? a radical yes in my opinion as all the family will learn together and have fun at the same time ;)